The Benefits of Choosing an Independent Physician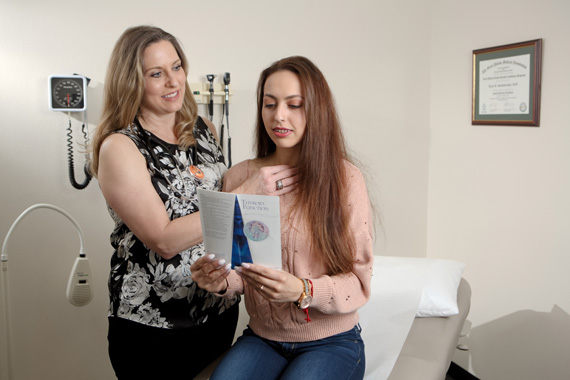 Many doctors are part of a larger clinic or health organization, while some remain independent of hospital systems. You may wonder how it can benefit you to choose an independent physician with her own practice. Read on to learn about five benefits of choosing an independent doctor.
Personalized, Accessible Care
An independent physician can provide more personalized care, and appointments with them are often more readily available. By remaining independent from a hospital system and forming a closer connection with you, he or she can focus on what you need, not a healthcare "if/then" formula to shortcut a diagnosis. At Infinity Medical Clinic, an in-house lab offers yet another way for you to access your health test results more quickly.
Unique Medical Services and Expertise
At Infinity Medical Clinic, Dr. Stemmerman offers a unique range of services for family medicine, women's healthcare, and pediatrics. Her expertise in treating allergies and using Osteopathic Manipulation Therapy sets her apart from other physicians. Her patient-centered approach also assists patients with weight loss, medical cosmetic solutions, and menopause, among other specific issues. But her experience treating a wide range of conditions for more than 25 years ensures that you and your family always receive quality regular care, too.
More One-on-One Time
Patients typically receive more one-on-one time with an independent doctor because they are not required to meet patient quotas. As you can imagine, more time with you results in faster diagnosis and more accurate treatment, which decreases co-pays and reduces repeat visits.
Controlling Costs
By having stronger relationships with patients, independent physicians can work together with them to control the cost of their care. Infinity Medical Clinic accepts most major health insurance, including Iowa Total Care. The exception is Medicare, which is not accepted. Cash discounts are available for uninsured individuals.
A Long-Term Commitment to You
Most independent physicians spend a lot of time, money, and effort to set up a practice, which means she or he is here to stay. They don't answer to a hospital affiliate organization, and as such, they are more aligned with what you need. They know you have a say in your care, and if you don't like the quality of their care, you can move on to a different doctor. Independent doctors listen to you. They value your time and health because they are invested in providing a high quality of care to the communities and families they serve.
The bottom line is that independent physicians have greater control over their practices, and that can save you time and money while enhancing your wellbeing. Consider an independent physician to provide care for you and your family. And if you're in the Cedar Rapids/Marion area, contact Infinity Medical Clinic to learn more about Dr. Stemmerman's approach to personalized care.