---
Your Visit During COVID-19: Testing and Concerns
If you feel you are starting to experience symptoms that align with the coronavirus, please call our office, DO NOT come in. Based on your symptoms, we will advise you on where to go and what to do. Infinity Medical Clinic will be following a strict protocol for your visit in order to protect all of our patients and our staff
If you are an established patient and do not live close to our office, or are concerned with coming into the office for your visit due to infection concerns, we now offer TeleMedicine visits that allow you to speak with Dr. Stemmerman and have a doctor's visit without having to leave your home.
For more information on COVID-19 and ways to protect yourself and those around you, please visit the CDC website for a full, comprehensive guide to preventing the illness, symptoms to watch for, and how it spreads.
---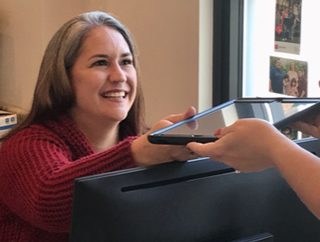 What To Expect
When visiting Infinity Medical Clinic, we ask that you bring the appropriate information, which will help make your experience seamless and enjoyable. Please bring the following items to your next appointment.
Medical insurance card
Driver's license or state-issued I.D.
Current medication list (including dosing information)
Signed Consent Form (for minors without a guardian present)
The following information refers to specific processes and procedures you may encounter when visiting our office. Please take a moment to review them and make any necessary preparations before your visit.
Arrive fasting for physicals and follow-up visits.
For women's procedures, please take ibuprofen before the appointment.
If lab work is needed one of our clinical staff will draw your blood at the beginning of the visit, then you'll see the doctor.
Copay is required at the time of the visit.
New Patients
The first step in becoming a new patient is calling our office! A personalized experience starts with a conversation, not filling out a form. Please give us a call today to get started!
---