Early Signs of Childhood Depression and What to Do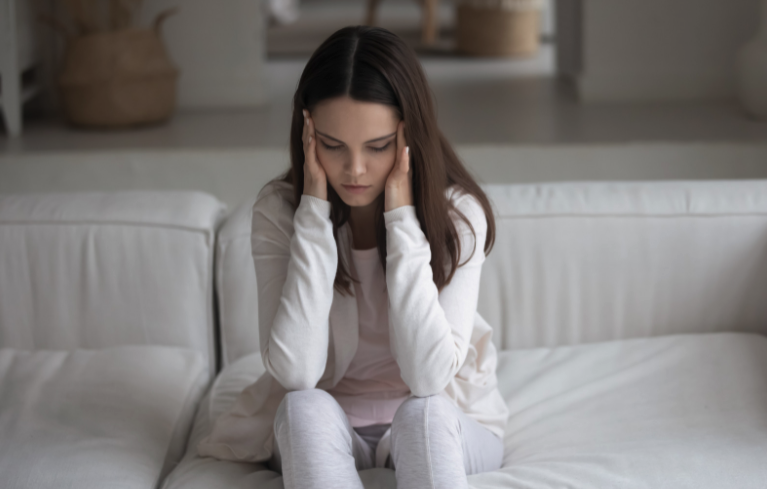 Mental health is an important part of personal well-being, especially when it comes to children and adolescents. Events of recent years, including the disruptions inherent in the COVID-19 pandemic, have placed additional stress on children. They, too, can experience depression, anxiety, and other mental health issues, but the symptoms look a bit different in kids.
Here are a few statistics highlighting the importance of depression and mental health in children and teens:
1 in 4 young people are suffering from depression; 1 in 5 have experienced anxiety
Suicide is the second leading cause of death for 15- to 24-year-olds.
Depression is the most common cause of suicide.
In 2019, nearly 9 percent of high school students attempted suicide.
Approximately 13.3 percent of adolescents aged 12 to 17 have had at least one major depressive episode.
Let's learn more about pediatric depression and what parents can do to help their children.
What is Depression?
Depression is diagnosed when an individual has symptoms of sadness, hopelessness, suicidal thoughts, and sleep and appetite disruptions for two weeks or more. It is more than childhood or teen moodiness. One of the hallmarks of depression is the loss of interest in things a child enjoys, such as school, sports, hobbies, and friendships.
Keep in mind that depression and anxiety often go hand in hand. If a child is anxious and often feels fearful, panicky, and worried, it may lead to feelings of isolation and depression.
Causes and Signs of Pediatric Depression
In children, depression and anxiety can be caused by a number of events, such as alcohol or drug use, family history, head trauma, and/or other stressful events, such as assault, bullying, social media pressures, relationships ending, divorce, etc.
Parents can watch for signs of depression that last more than a week or two. Those signs include:
Irritability and other extended changes in mood
Difficulty sleeping, tiredness, and low energy
Changes in eating habits
Complaints of stomach aches and other pain
Behavioral issues at home or school
Decreased interest in fun activities
Talk of self-harm or suicide
Anxiety may be easier to identify, as it presents more physical symptoms. A child may experience panic attacks that include sweating, dizziness, and other signs of fear. Depression in younger children can show up in the form of frequent complaints about aches and pains.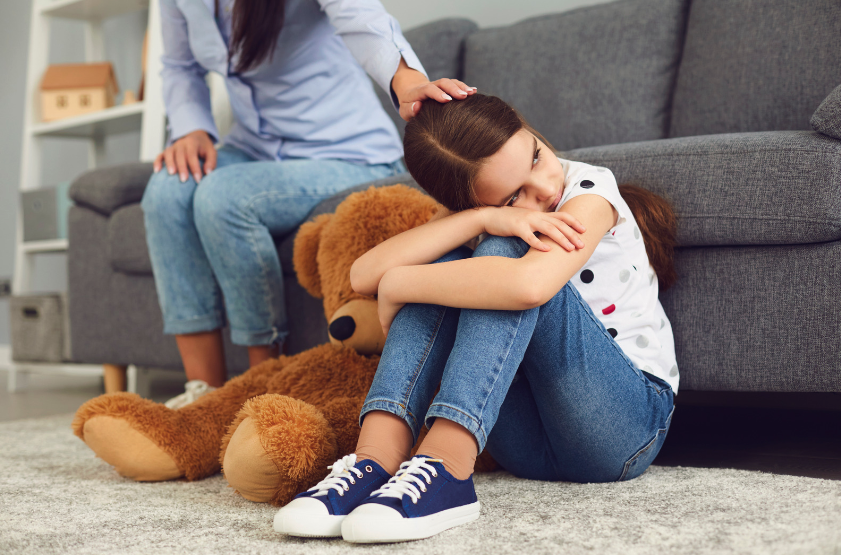 To diagnose depression, Dr. Stemmerman will provide a complete physical to rule out certain diseases or deficiencies, such as anemia, concussion, diabetes, or mononucleosis. She will ask you and your child a series of questions to determine your child's mental state and possible causes for changes in his or her mood and behavior.
Depression can be treated with counseling, medication, or a combination of the two approaches. Counseling allows the child to learn coping techniques as they talk about what has happened and how they feel. Counselors can guide children on how to deal with anxiety and depression in their daily lives. Talk therapy can provide children with stress management tools they can use throughout their lives to reduce anxiety and depression.
Medications for depression include antidepressants that increase the amount of serotonin—the "happiness" chemical—in the brain. Sometimes, these medications fail to improve depression symptoms in children. Care should be taken to watch children closely if they're taking antidepressants to determine whether the medication is working as expected.
What You Can Do About Depressed Kids
The first thing you can do to prevent depression in your children is to make sure their physical needs are met. That means ensuring they get enough sleep, exercise, and nutrition. Ask them how they are sleeping, and provide well-balanced meals that avoid excess sugar. Keep tabs on what kids—especially teens—drink, as soda and caffeinated beverages can affect their sleep cycle and cause other health issues, such as weight gain, high blood pressure, and so on.
Finally, consider involving the family in some form of exercise. Take walks and find other activities everyone can enjoy, such as miniature golf, geocaching, or vegetable gardening—which is healthy for the mind and body. Exercise will help children with their sleep cycle.
Second, take the time to support your child's mental well-being. Take an interest in their lives, activities, and relationships. Ask them about their experiences at school and with friends and family members. Is he or she heavily involved in social media? Monitor their time on mobile devices and social media platforms, as those can contribute to depression.
If your child brings up issues, talk about it to determine how much he or she is affected—and if a simple solution can be found. Many interpersonal issues such as bullying can be resolved by discussing them and ensuring your child that their feelings are normal. If an issue is deeper and more detailed, such as a traumatic event, address it with their physician and consider talk therapy. Please contact Infinity Medical Clinic to request an appointment or to learn more.