Exercise and How it Benefits Your Mental Health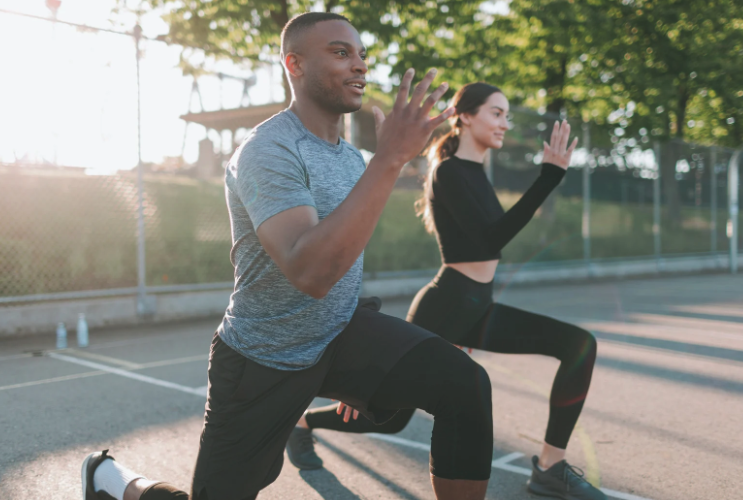 It's no secret that doctors frequently recommend exercise for patients who are experiencing depression and anxiety. But why? What is it about physical movement that helps us mentally and emotionally?
Research has demonstrated that physical activity helps improve mood and decreases sleep complaints. In short, when you move your body, it releases endorphins—the feel-good chemicals that are just waiting to be set free. Aerobic exercise raises your heart rate and core body temperature—it is especially good at releasing endorphins.
Let's take a deeper look at the social and emotional benefits of moving your body so you can better manage (or even avoid) issues with mental health.
Physical Activity Benefits Your Emotions and Sleep Cycle
Physical activity gives your body and mind a boost by releasing chemicals that have positive effects on your mood. If you're feeling anxious or depressed, you may find temporary relief from even a few minutes of mindful yoga or a stroll alongside a flower bed.
Whether or not you take medication for depression or anxiety, you may be able to manage symptoms more effectively if you include regular physical activity in your life. Physical activity benefits you by:
Helping you sleep
Getting your mind off persistent thoughts
Relieving stress
Giving you a reason to interact with others
Improving your mood
Enhancing your physical fitness
Increasing your self-esteem
Providing a sense of accomplishment
Exposing you to the sun and Vitamin D if you exercise outdoors
Enhancing cognitive function
Of all of these benefits, sleep may be the most important. Getting a good night's sleep is incredibly important to your mood and mental health. Many people struggle with insomnia related to depression or anxiety. Even minor situational depression and anxiety can have a negative effect on your sleep cycle. A good night's sleep is a balm to your soul and mind, and tiring your body seems to trigger a biological response that aids the sleep cycle. Being outside or near a window when you exercise can also help with your body's natural sleep/wake cycle by exposing you to natural light and the best source of Vitamin D — the sun.
Check out this chart showing how to structure your day to get a good night's rest.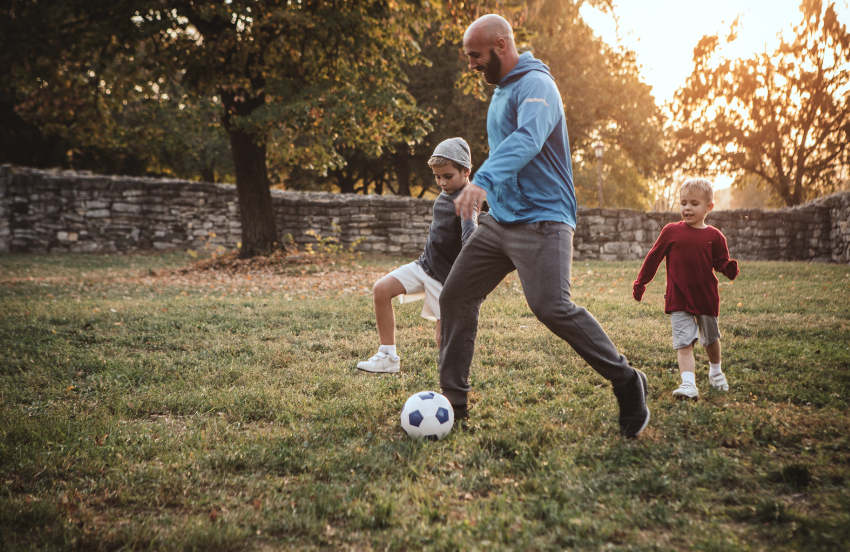 Activity vs. Exercise
A lot of people get hung up on the idea that "exercise isn't fun," but you don't have to do something you dislike, such as running or weightlifting, to get the benefit of movement! Simple activities like walking count. Plus, when you're depressed, it can be difficult to get motivated to do things, like go to the gym. So, flip the script on that thinking, and take the approach of moving more on a daily basis—preferably in nature, as it provides additional stress relief and well-being.
How long should you move? Evidence suggests that even 10 minutes a day can help improve your mood. If you can make time for three 10-minute activities per day, you have created 30 minutes of movement! Sometimes, it is easier to feel accomplished when you can check off a small task like 10 minutes of movement.
Physical activity can involve some very simple additions to your day, such as:
Taking a walk around the block during your work break.
Starting or ending your day with a physical hobby, such as gardening.
Stretching your neck and arms at your desk.
Walking around your yard and observing nature.
Exploring a nearby park, pond, or flower garden.
Some people crave a social, recreational setting for their physical activity. Some ideas for Eastern Iowa activities that you can do alone or with friends and family include:
Bird watching, which involves walking as well as sitting quietly.
Biking on a local trail
Hiking clubs
Dance classes
Recreational team sports, such as volleyball or pickleball
Social as well as physical activities help reduce isolation and stress. Family walks, group activities, and volunteering can help you form friendships with people who can help motivate you to get out of the house and move. Of course, if you like jogging or cycling, by all means, take a quick trip around the block to get started, and see if a friend will join you a couple of times a week at a nearby trail or park.
Learn more about exercise for depression and anxiety from this Mayo Clinic article.
Find something you enjoy that gets you moving, and just get started! Need help? Ask Dr. Stemmerman for ideas on ways you can get moving.