Identifying and Treating the Early Signs of Menopause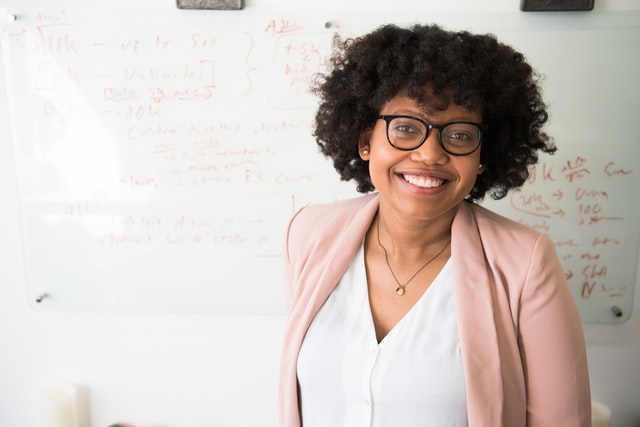 As women reach the milestone age of 50, they may begin experiencing signs of early menopause. Also called perimenopause, the beginning stages of menopause can include a variety of symptoms, from insomnia to irregular periods. The dreaded "hot flashes" usually appear later in menopause.
As women age, hormones begin to change as the ovaries cease to produce eggs on a monthly basis. Eventually, menopause will be complete, and menstruation will stop. The average age for menopause is 52, but it can happen earlier or later. The process of hormonal changes can make you feel a little bit off or much worse than you might expect. A loss of libido, hair, and sleep often occurs during perimenopause. Skin changes, vaginal dryness, anxiety, depression, and weight gain can also occur. The symptoms vary from woman to woman. But the good news is that hormone treatment can be very effective when it is created just for you.
Through specialized training and experience in anti-aging medicine and hormone treatment, Dr. Stemmerman offers a proactive approach to treating perimenopause symptoms. Each woman's treatment plan is based on a comprehensive physical exam and accurate hormone testing, followed by individualized hormone treatment.
Treating the Causes of Perimenopause Symptoms
Most women, as well as their physicians, often brush off perimenopause symptoms as "just part of the menopause process." At Infinity Medical Clinic, Dr. Stemmerman believes in treating the symptoms early to keep more severe menopause symptoms at bay. Plus, she addresses other underlying health issues before addressing hormonal issues.
First, when you make an appointment with Dr. Stemmerman to discuss early menopause symptoms, you can expect to receive a complete health workup. That includes blood tests to determine where you are in the menopause process and to check for health conditions like thyroid issues and diabetes. Many conditions can contribute to unwanted symptoms like malaise, fatigue, and skin changes, so it is important to rule those out or address them if they are present.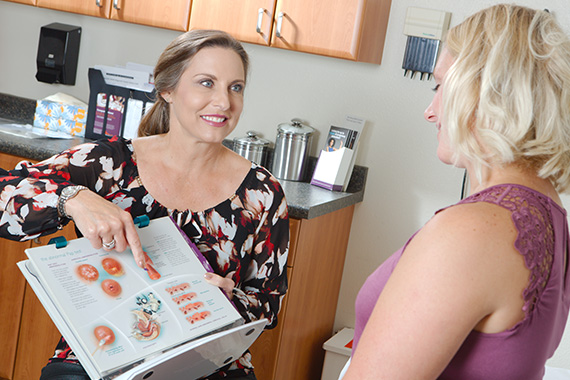 Dr. Stemmerman's approach includes saliva-based hormone tests, which are the most accurate for hormone evaluation. Through her training in anti-aging medicine and hormone treatment, she has learned that identifying your hormone levels leads to the most effective, personalized treatment. By learning exactly which hormones need to be adjusted, she can prescribe bioidentical hormone cream treatment to effectively address your issues. Created locally by a trusted compounding pharmacy, you can receive a very effective hormone cream that is created just for you.
Learn more about bioidentical hormone therapy. 
In contrast, a more traditional approach might include antidepressants or gabapentin for hot flashes. Dr. Stemmerman avoids these pills, preferring instead to use the less invasive bioidentical hormone cream, which has proven effective for her patients.
If you suspect that your sleep disturbances, hair loss, changes in sex drive, or other symptoms might be attributed to perimenopause or menopause, please contact Infinity Medical Clinic to request an appointment.